We are here with a topic that will delight art enthusiasts 'Famous Museums in Istanbul'! You're curious about the list of famous museums in Istanbul, aren't you? Well, look at our list of the top 20 most famous museums included in Istanbul!
Mistaking a visitor's fallen glasses for a work of art, abstract paintings, digital creations, and discussions on contemporary art… Does it sound familiar? Maybe a pipe is just a pipe, after all. What do you think about these matters?
Environmentalists are throwing paint on famous painters' canvases and their actions… Countless jokes about contemporary art… Have you ever stopped to think about the current status of art? Exploring art galleries, examining museums, and discussing the works of contemporary artists are all things you can easily do in Istanbul.
Famous Museums in Istanbul
Istanbul Archaeology Museum
Topkapi Palace Museum
Dolmabahce Palace
Istanbul Modern Art Museum
Galata Tower Museum
Istanbul Naval Museum
Istanbul Toy Museum
Basilica Cistern
Pera Museum
Sakip Sabanci Museum
1453 Panoramic Museum
Pammakaristos Monastry
Kite Museum
Wax Sculpture Museum
Pelit Chocolate Museum
Madame Tussauds Museum
Innocent Museum
Arter Museum
Sait Faik Abasiyanik Museum
Borusan Contemporary Museum
Istanbul boasts many museums, and we've compiled a list of the top 20 museums in Istanbul for you. However, there are many art destinations such as art galleries, workshops, operas, theaters, and more. The majority of these are located in Beyoglu, the heart of Istanbul.

If you're looking for short-term rental homes in Beyoglu, you can check out Missafir Homes. Choose the furnished rental apartment in Beyoglu that suits you best right now!
Sure, let's continue with our list of museums to visit in Istanbul.
1. Famous Museums in Istanbul:Istanbul Archaeology Museums
This museum offers a diverse collection of artifacts from various cultures and tourism, all in one place. With over a million pieces in its collection, exploring the İstanbul Archeology Museum in a single day may be impossible.
The museum is among the largest in the world and has a legacy dating from the Ottoman era to the present day. It consists of three central units. The Archaeological Museum is the main building of the institution. The Tiled Kiosk Museum is also among the units of this museum complex.
2. Topkapi Palace Museum
Topkapı Palace, located next to Hagia Sophia and Blue Mosque, is a yearly destination for local and foreign tourists. This palace served as the residence of the Ottoman Empire for the Ottoman Sultans from the 15th century to the 19th century. And it now operates as a museum under the management of the National Palaces.
This is a must-visit place if you're planning a cultural tour in Istanbul. Thanks to its magnificent architecture, you can't take your eyes off Topkapi Palace. Additionally, the museum houses a collection of Chinese porcelain that is rarely seen.
3. Famous Museums in Istanbul: Dolmabahce Palace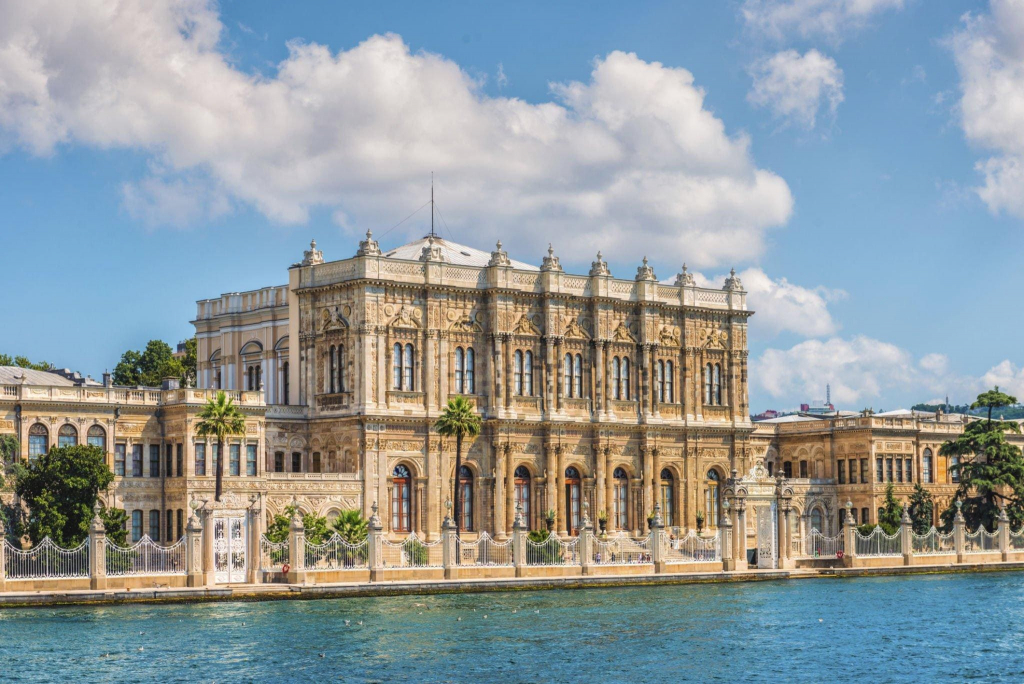 Dolmabahce Palace is constructed on a marble quay that spans 600 meters. Moreover, the palace's foundations were laid with chestnut wood. The palace follows a symmetrical plan and has three floors, featuring 285 rooms and 43 halls.
The highlight of Dolmabahce Palace is the 56-columned reception hall, known as the "crystal chandelier room," which houses a stunning 4.5-ton crystal chandelier. This magnificent chandelier never fails to capture the attention of anyone who visits this place. Be sure to include it in your list of museums in Istanbul.
There's no need to mention how beautiful the interior decorations of the palace are! Italian and French painters created the wall and ceiling decorations of the venue. In the palace's decorations, you can observe Baroque, Rococo, and Empire motifs.
4. Istanbul Modern Art Museum
This museum has been welcoming visitors since 2004 and holds the title of being Turkey's first modern and contemporary art museum. Inside the museum, you can find a diverse collection of modern art pieces, including paintings, sculptures, photography collections, and works in design, architecture, and new media.
5. Galata Tower Museum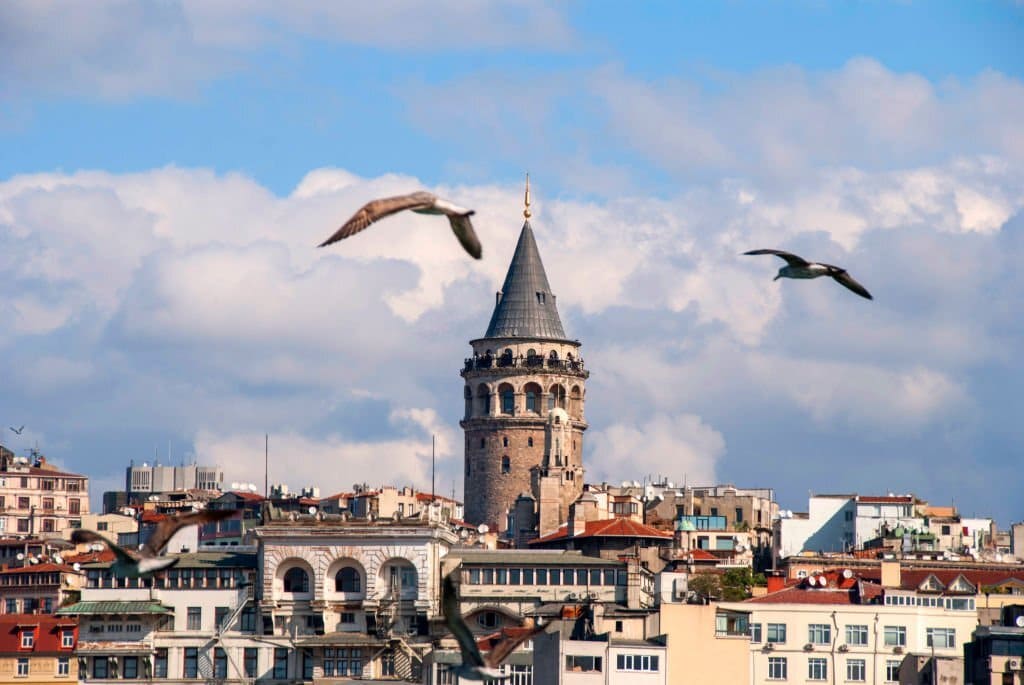 Want to explore a museum that lays out Istanbul's brethtaking panoramic views at your feet? Get your cameras ready because you'll need them when climbing the Galata Tower!
Don't let the long line in front of the Galata Tower intimidate you! It's worth it for this magnificent view. You'll forget about everything else when you gaze out over Istanbul from the Galata Tower.
With its hat-like conical top, the tower stands at a height of 62 meters and is one of the most iconic symbols of Istanbul. After a restoration project in 2020, it has been turned into a museum.
You can opt for the elevators to reach the observation deck. There are also stairs inside the tower, but they can be narrow, making it uncomfortable in crowded conditions. Besides that, you can spend some time in the restaurant inside the building.
6. Famous Museums in Istanbul: Istanbul Naval Museum
The Istanbul Naval Museum, affiliated with the Naval Forces Command, is Turkey's first and largest naval museum. The museum initially opened its doors in 1897 in a building in Kasimpasa. It was later relocated to its current location in Besiktas in 1961.
Inside the museum, you can find over 20,000 artifacts. Additionally, visitors receive considerable attention from the world's oldest galleys and imperial barges. You can include a visit to the Istanbul Naval Museum in your Istanbul museum tour. And it's open for visitors every day of the week except Mondays.
7. Istanbul Toy Museum
The Istanbul Toy Museum, one of the most famous museums on the Anatolian side of Istanbul, has welcomed visitors since 2005. The museum was founded by the renowned writer Sunay Akin. And it is the first museum in Turkey dedicated to toys. It has served as an inspiration for subsequent toy museums.
You can see toys dating back to 1700s, and it boasts an extensive toy collection. Moreover, the museum is not just for children; adults can also be swept up in a wave of nostalgia while exploring it. It's an opportunity to journey back to their childhood years.
8. Famous Museums in Istanbul: Basilica Cistern
Now, we have the Basilica Cistern, the subject of novels and films! Creating a list of museums to visit without including the Basilica Cistern would be incomplete. Moreover, the cistern has been recently restored.
You'll be in a completely different atmosphere as soon as you step into the Basilica Cistern. It's a bit eerie and dark but equally enchanting!
The Basilica Cistern has a rectangular plan and was built on a rocky surface. Furthermore, it is supported by 336 columns and 12 arches.
The Basilica Cistern was initially built to meet the city's water needs. Today, it is used as a museum and is quite a popular one at that. If you're making a list of museums to visit in Istanbul, don't overlook this place.
9. Famous Museums in Istanbul: Pera Museum
The Pera Museum is one of the prestigious museums in Beyoglu. It was established in 2005 by the Suna Kirac Foundation to conduct quality cultural activities. The museum houses numerous exquisite pieces for visitors to explore.
While wandering through the Anatolian Weights and Measures Collection exhibition, you will be highly impressed. This collection is sure to captivate archaeology and history enthusiasts. Additionally, the Oryantalism Painting Collection exhibition at the Pera Museum received a lot of praise. Seeing the famous painting "The Tortoise Trainer" by Osman Hamdi Bey.
In addition to the collections, Pera Museum also hosts temporary exhibitions. These exhibitions shed light on the works of valuable artists who have contributed to art history and are periodically showcased. Pera is a must-visit destination if you plan to embark on a cultural and artistic tour in Istanbul.
Do You Have a Rental House in Istanbul?

How to Get a Museum Pass?
To obtain the İstanbul Museum Pass card, you can purchase it at significant museum ticket counters, certain tourism information offices, or potentially online through the official website for Turkish museums. The pass allows entry to several famous museums in Istanbul without individual tickets. And it is activated on first use, typically lasting five days. Before buying, check its coverage and benefits, as they might change over time. Always consult official or local sources for the most up-to-date information.
If you want to explore more, how about visiting Turkish Hammam in Istanbul for this unique experience?