Your home speaks about you, sometimes even more than your clothes and physical appearance. Your living space gives the first impression of who you are as much as you do. Wouldn't it be nice to add fresh and modernist approaches to your living space that you also apply in your life to create a mesmerizing effect on your guests? If you are looking for contemporary elements that will transform your interiors, you can benefit from the modern interior design ideas we have listed in this article.
Gold and Black Contrast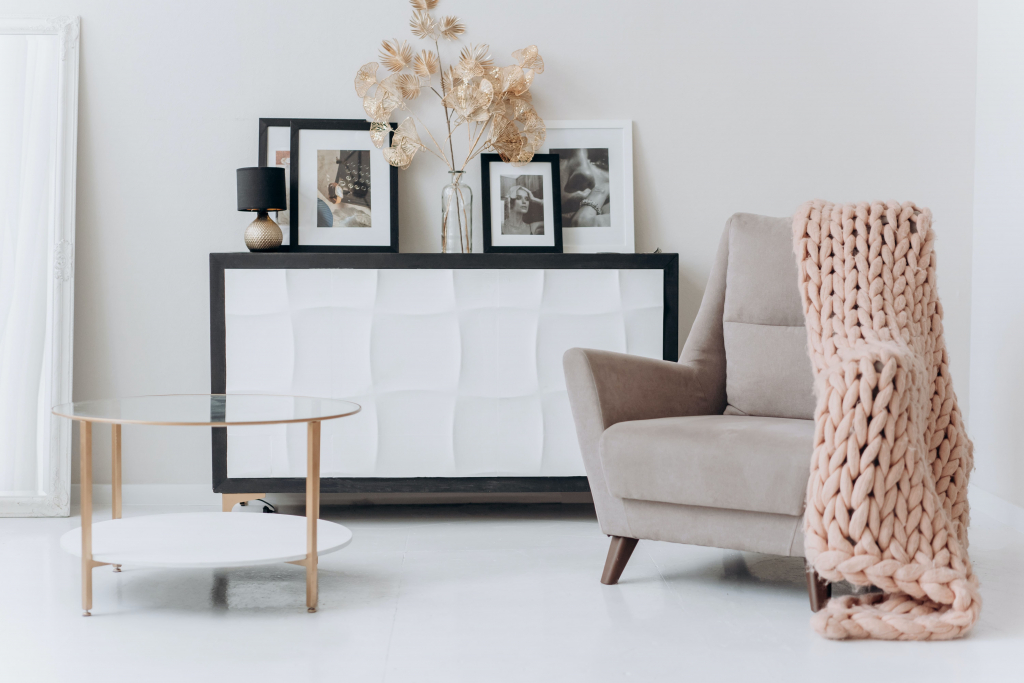 Gold is a material that can make anything it touches look more luxurious and can work wonders when combined correctly. When paired with black, it creates an even more sophisticated and bold color scheme. Since the combination of these two colors creates a very daring and modern style, they don't need much help. The gold details contrast perfectly with white and cream-coloured walls, tiles and furniture.
Modern Interior Design Ideas: A Different Approach to Chandeliers 
Interesting chandeliers that will become the focal point of your living room or kitchen are ideal for highlighting your modern style. Asymmetric pendant lamps that will take your living space out of traditionalism can create an extraordinary atmosphere that your guests will admire.
Minimal Touches with Wood and Wicker
Although we usually think of more classic or rustic interior design styles when we think of wood, modern home decoration does not mean embracing the artificial only. Other materials are sometimes less successful than wood in giving the space a feeling of warmth and peace. Perhaps the only need for your home – as you want it to be as relaxing and cozy as it is modern – might be a few pieces of carefully designed wooden furniture. If you need more suggestions to create a simple home without using too many items, you should also check out our article Room Decoration Ideas and Suggestions with Missafir.
Modern Interior Design Ideas with Futuristic Accessories
If you really want to carry your home into the future, the atmosphere created by your accessories is as important as your furniture and the colors you use. When you combine items such as table lamps, trinkets, vases, etc. created with geometric shapes and glass details with a background in white tones and minimal furnishing, you can give your home a futuristic theme that looks like it is from another galaxy. To enhance this effect, you can reinforce the look with abstract paintings and sculptures.
Neon Lighting
Although neon and dim lighting is usually seen in entertainment venues, it is now very popular with the help of social media in recent years and has become one of the prominent trends in home decoration. You can use neon lights, which can be adjusted to the desired color tone and brightness level, as a table lamp, floor lamp, or LED light strips, and turn your home into a colorful and energetic environment at night.
These are the modern interior design ideas we have carefully selected for you. We are sure that a contemporary living space that will go beyond the lines and reflect your individuality will add vitality to your life. You can also take a look at our other blog posts for more home decoration ideas.