You have stylish dreams for your living space that will amaze those who see it, don't you? Of course, we all want to make our home where we spend most of our lives as beautiful as possible. But the money issue can sometimes come between us and our dreams. For this reason, we have listed budget-friendly home decoration tips that will not hurt your budget. With these creative methods, you will keep your money in your pocket while adding a classy elegance to your home.
Get rid of the excess.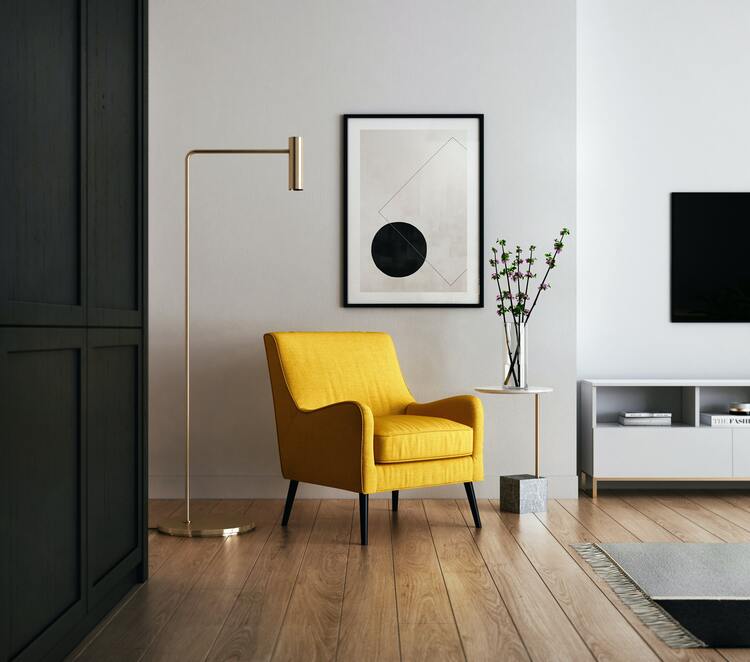 With this suggestion, we are not talking about the minimalism trend that has been on the rise recently. However, it is still useful to think close to minimal and review the decorative items that you do not use. Either throw away or remove anything that makes your house look crowded.
Invest in an object.
You will need a focal point that will catch your eye as soon as you enter the room. No matter how average the rest of the room is, if this focal point reflects your elegance and style, it will change the atmosphere of the whole place. This can be a single armchair, a bookcase, or a table.
Add an artistic touch.
Trust the power of art. A piece of art will make a big impact on the whole ambiance of your interior design if it has the right color palette, is placed in the right spot, and is in the right style. You can also choose second-hand reproduction paintings for this method, or you can embark on a project where you can showcase your skills.
Highlight only one wall.
While thinking about home decoration tips walls can sometimes be overlooked or seen as a big undertaking. However, you don't need to go over all the walls to completely change the aura of a room and bring its design to the top. You can add an extraordinary elegance to one wall of your room with many options such as wall accents, bold patterns and wallpaper.
Re-evaluate what you have.
You can renew the cover of your old sofa, paint a console with colors that suit your style, and make floor cushions from your old pillows. With this method, which depends entirely on the limits of your imagination, you can create a different style in your home thanks to do-it-yourself projects.
Other Economic Home Decoration Tips
Add different textures.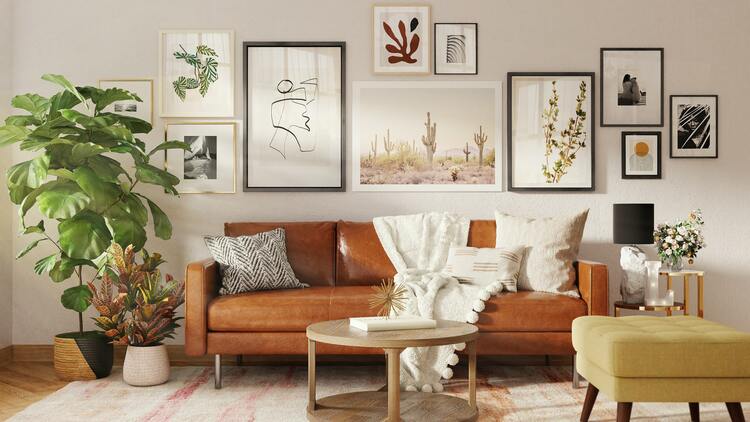 Home textile products such as shawls, bedspreads, rugs, curtains, and throw pillows are design elements that you can create and reflect your style with minimum effort. With different patterns, fabrics and colors, you can add a brand new breath of budget-friendly style to your home.
Light it up.
We love lighting tools not only for their functions but also for the design possibilities they offer. You can bring economic and eye-catching innovations to your home by changing the lampshade of your floor lamp, using bare bulbs as an example of industrial design, or with different lighting solutions.
Pay attention to details.
There are points that we use frequently in our living space every day, but still, we do not even consider them when thinking about home decoration tips. For example, drawer handles, door handles and fixtures are details that we overlook, even though they are in our lives. You can be sure that the design changes you will make in these details will bring both an inexpensive and effective solution.
Do not be afraid of assertive colors.
We don't need to remind you how big the role of color in interior design is. However, many of us often resort to more classical and conventional color tones when decorating our homes. However, a carefully created bold color combination is a simple yet powerful method that will enhance the elegance of your home without exceeding your budget.
Mind the symmetry.
Perhaps the most important parameter of our perception of beauty is symmetry. If you pay attention to proportion and create a symmetrical layout for the objects, you can witness that your interior design is visibly taken to the next level.
More Home Decoration Tips 
You may need more suggestions when recreating the interior design of your home. For this, you can get help from our article "Unusual Home Design Styles for Those Looking for A Unique Elegance". For more inspiration, you can check out our homes "Nirvana" and "Sakura" as well.