Montenegro vacation rental… Are you a traveler or are you a landlord? Our article is written for both.
With its stunning natural beauty, Montenegro is a Balkan country bordering the Adriatic Sea. It is highly recommended to visit there for vacation. Because of its beautiful and fascinating destinations. You are at the correct address to find a vacation in Montenegro. Reading our blog is a way for you to find out. Moreover, we hope you enjoy it!
Montenegro Vacation Rental and Short Term Rental
Nestled on the breathtaking Adriatic Coast, Montenegro is emerging as a popular choice for short-term rental homes. From the cobblestone streets of the medieval town of Perast to the sandy beaches of Sveti Stefan and Herceg Novi, this diverse landscape is peppered with charming vacation homes.
The capital city and the Bay of Kotor also offer various rental options. It is providing easy access to historical sites. For example, an opportunity for day trips to locations like Lovcen National Park.
Reputable property management companies in Montenegro facilitate hassle-free rental management. They are ensuring visitors a seamless and memorable stay. These companies help travelers find the perfect vacation homes. Moreover, catering to a wide array of preferences – a sea-view apartment for a beach holiday, a rustic house for a cultural escape, or a luxury villa for an indulgent getaway.
A short-term rental home in Montenegro offers a unique blend of comfort, convenience, and immersion in local culture, making your trip to this beautiful Adriatic gem unforgettable.
Montenegro Property Management
Property management services play a vital role in Montenegro's vibrant real estate landscape. They cater to various rental needs, providing all-encompassing solutions for property maintenance, tenant management, and legal issues.
Whether long-term rentals in the capital city or short-term vacation homes along the Adriatic Coast, Montenegro property management companies ensure a seamless and rewarding experience, they expertly navigate the local real estate market, making Montenegro property management an indispensable part of the country's thriving real estate sector.

Renting Your House Through Missafir
Missafir, by making your property visible on the most popular online listing platforms, increases your rental income by up to 200%. If you are a homeowner in Montenegro and want to increase your rental income, fill out the contact form today, and we will get back to you immediately.
Montenegro property management
How to Rent a House in Montenegro Vacation Rental
Renting a house in Montenegro is a great idea to experience its natural beauty and vibrant culture.
Planning a Montenegro vacation rental? Take steps to ensure a successful holiday. Set a budget and research rental agencies. Here are the steps to follow:
Determine your budget
Decide on a location where you will stay
Research rental agencies or websites such as Airbnb and Missafir
Contact property owners
Schedule your plans
Make a payment and move in
Discovering Montenegro
Nestled on the stunning Adriatic Coast, Montenegro is a picturesque country haven for intrepid travelers and astute property investors. Known for its captivating medieval towns, beautiful beaches, and thriving real estate market, it's a hidden gem waiting to be discovered.
Montenegro Vacation Rentals is Discounted!
Your Home Away from Home If planning a trip to Montenegro, consider staying in a short-term rental property to fully immerse yourself in the local culture.
A property management company can assist you in finding the ideal vacation home, whether in the lively capital city or the quieter coastal towns.
Discover Missafir Homes
Are you looking for a perfect vacation rental in Montenegro? Discover Missafir's hospitality and perfect vacation homes in Montenegro. Our houses are designed to make you feel at home while discovering new places. Follow the links below to discover our portfolio:
Destinations in Montenegro
When thinking about Montenegro, Kotor, Budva, and other cities are the first to come to mind. These are the coastal cities of Montenegro, which have a seashore to the Adriatic Sea. There are numerous sights, beaches, and destinations; for instance, Montenegro's old towns, national parks, and bays with beaches are worth visiting.
Sightseeing
This gorgeous country offers travelers a range of sightseeing options, primarily outdoor activities like hiking. As the name suggests, Montenegro has rugged mountains perfect for hiking and climbing. Also, many tourists prefer its pristine beaches, medieval towns, churches, and monasteries.
Montenegro Vacation Rental: Cultural Heritage
Montenegro has a rich cultural heritage that mirrors its prolonged history. As well as the historical and architectural structures, Montenegrin culture is diverse in music, cuisine, and art. Many aspects of Montenegro's cultural heritage emphasize the country's rich history. For example, its tradition, and diversity of its people.
Perast: A Historical Gem in the Bay of Kotor. One must-visit spot is the town of Perast. This charming 15th-century town in the heart of the Bay of Kotor. It offers a mix of history and natural beauty. With its baroque architecture and the beautiful islet of Our Lady of The Rocks, Perast is a perfect day trip destination.
Herceg Novi and Sveti Stefan: Coastal Beauty and Glamour Further down the coast. The districts offer a delightful contrast. Herceg Novi, known for its lush gardens and fortifications, is an ideal long-term rental location. Especially for those seeking a blend of beach and culture. On the other hand, the charming resort town of Sveti Stefan is perfect for luxury seekers.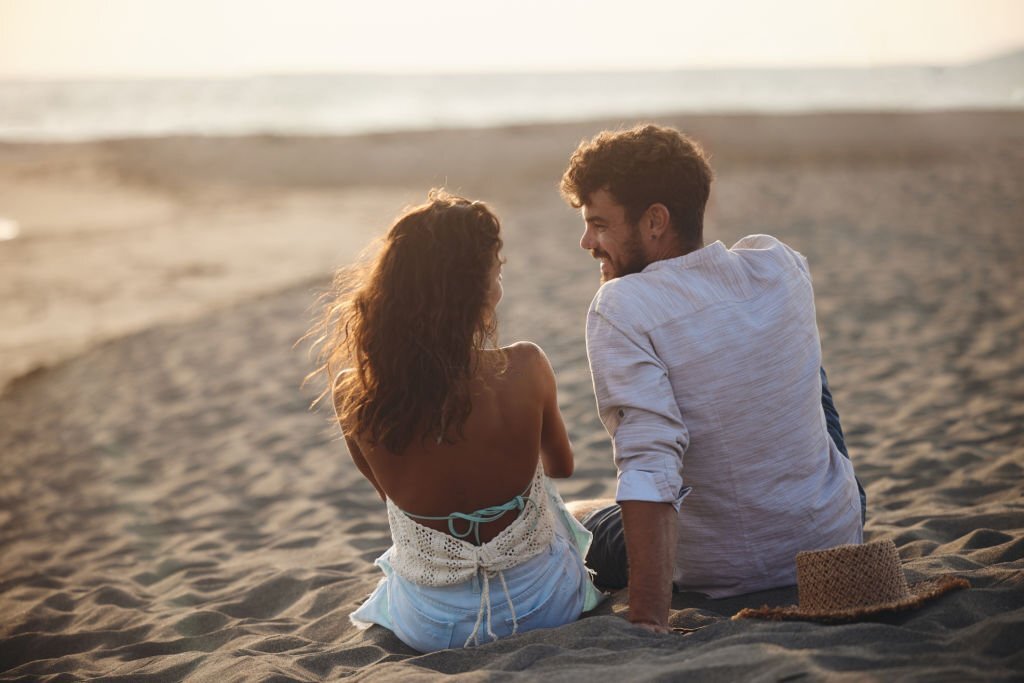 Montenegro Vacation Rental: Beaches
Montenegro is famous for its stunning coastline along the Adriatic Sea. It is offering a diverse range of beautiful beaches. It draws tourists from all over the world. The main reason is its wide variety of beautiful beaches. Velika Plaza, a vast sandy beach. It seems to go on forever and offers plenty of space for relaxation. Also water sports, is one of the most well-liked destinations. Visitors are invited to dive into the Adriatic's turquoise. It has crystal-clear waters and they enjoy the sea's cooling embrace.
Mogren Beach, another must-see beach in Montenegro, is popular for its picturesque bay. Its white sand and crystal-clear waters create a serene atmosphere ideal for relaxing and sunbathing. A rocky promontory dividing the beach into two adds a special touch to its appeal.
Travel Tips for Visiting Montenegro
There are some tips that you need while traveling to Montenegro.
The summer months between June and September are the best times. Vacation in Montenegro is really charming when it is warm.
Before traveling to Montenegro, check the visa requirements of your country. Visas may need to be issued for certain nationalities, while some can benefit from visa-free entry or visa-on-arrival privileges.
Montenegro uses the Euro as its official currency. Ensure sufficient funds are in hand, particularly for small establishments that may not accept credit cards.
Car rental is a popular option for your Montenegro exploration due to its flexibility. Nevertheless, we must be ready for rough and winding roads. On the other hand, public transport such as buses and trains is relatively cheap.
Montenegrin is Montenegro's official language, but many locals speak English, particularly in tourist areas. Learning some of the basic Montenegrin phrases can be helpful and worthwhile.
Montenegro's general security is good, but standard precautions such as looking after your belongings, staying out of unpopulated places at night, or taking advice from local authorities in the safety field are advisable.
So, if you want to explore the fantastic natural beauty of Montenegro, take advantage of activities such as walking through Durmitor National Park, visiting the Bay of Kotor, or taking a stroll on beautiful beaches on the eastern coast of the Balkan Sea.
Montenegro's cultural heritage is rich, and it is essential to respect local customs and traditions. When visiting holy places, be dressed in a standard way and consider local businesses.
You have a chance to sample Montenegrin cuisine. Try local specialties like Njeguški pršut (smoked ham). Also Kajmak (dairy spread), and Pljeskavica (grilled meat patties). And you will also find good locally produced wines, as well as rakija fruit brandy.