Prepare for an enjoyable tour with our list of Istanbul mall. Who doesn't love shopping? We present you with our list of Istanbul shopping malls where you can shop to your heart's content and find answers to all your needs. Let's not keep you waiting any longer and move on to the carefully prepared list we have for you.
Shopping in Istanbul
Istanbul is Turkey's largest city and a veritable paradise of options. Hence, everyone finds something to love in Istanbul because they inevitably find something suitable.
The vast array of choices that Istanbul offers applies to shopping as well. There are even those who visit Istanbul solely for shopping. How about you? Are you well-informed about the shopping centers in Istanbul?
With the opportunities presented by technology, online shopping has become very easy. In the conditions of the modern world, everyone's time is precious, making online shopping very common. However, the unique experience of wandering through markets, arcades, and shopping centers remains unparalleled.
Top 20 Malls in Istanbul: Big Malls in Istanbul
Akasya Shopping Center
Palladium Mall
Capitol
EMAAR Shopping Center
Tepe Nautilus
Hilltown
Ritim Istanbul
Metropol Istanbul Shopping Center
Viaport Asia
Viaport Marina
Zorlu Center
Istinye Park
Mall of Istanbul
Kanyon
Akmerkez
City's Nisantasi
Cevahir Mall
Forum Istanbul Mall
Ozdilek Park
Aqua Florya
Let's see where the best shopping centers are in Istanbul and which are the most popular in the city.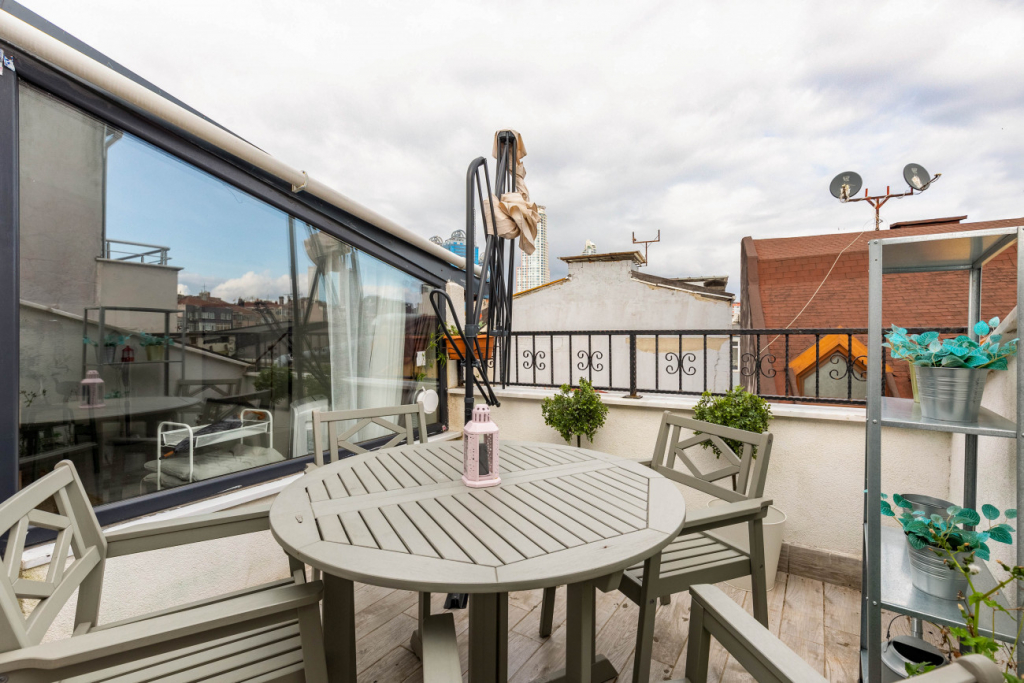 1. Akasya Shopping Center
Akasya Mall is located on the Anatolian side of Istanbul. Its proximity to public transportation networks like the metro and Marmaray makes it a highly preferred shopping center. Additionally, it hosts many major domestic and international brands.
Akasya is a very elegantly decorated mall. Therefore, you will enjoy shopping here. There are also various activity areas for children.
2. Istanbul Mall: Palladium Mall
Palladium is one of the most popular shopping centers on the Anatolian side of Istanbul. It's located in the Atasehir district of Istanbul and boasts a variety of domestic and international brands.
The shopping center hosts close to 190 brands. It also has a five-level parking garage with a capacity for two thousand five hundred cars. There's no doubt that you'll enjoy shopping here. However, you can also choose Palladium Mall for entertainment.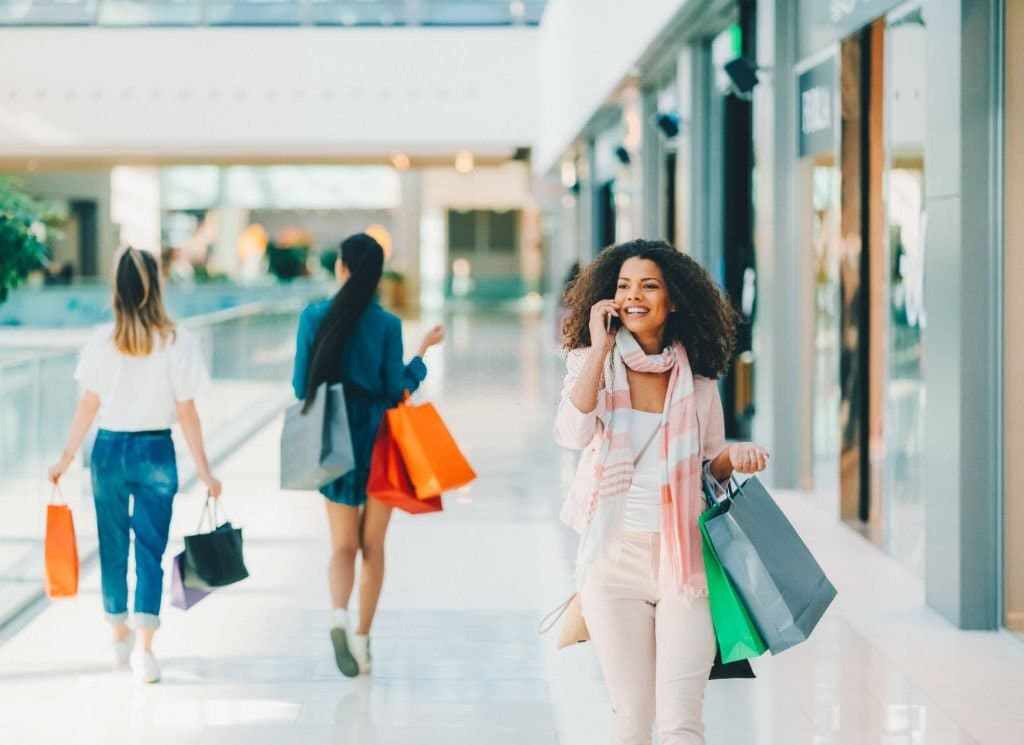 3. Capitol Shopping Center
Capitol is one of the first malls established among the shopping centers on the Anatolian side of Istanbul. It's located in the Altunizade neighborhood of Uskudar and was designed by Adnan Kazmaoglu.
2005, the shopping center received the "Best Shopping Center in Europe" award.
4. Istanbul Mall: EMAAR Shopping Center
Now, let's talk about EMAAR Mall! This is a favorite destination for local and foreign tourists looking to shop. That's because EMAAR Square Mall is one of the largest shopping centers in Istanbul.
The shopping center has four hundred and fifteen stores. Additionally, with its fifty-two cafes and restaurants, it captures the hearts of visitors. If you get tired and hungry from shopping at EMAAR, reward yourself with delicious meals!
5. Tepe Nautilus
The shopping center named Tepe Nautilus started its services in 2002. This mall is a popular choice in the Kadikoy district on the Anatolian side. That's because you can have easy access to the shopping center using the metro line, and Marmaray is effortless.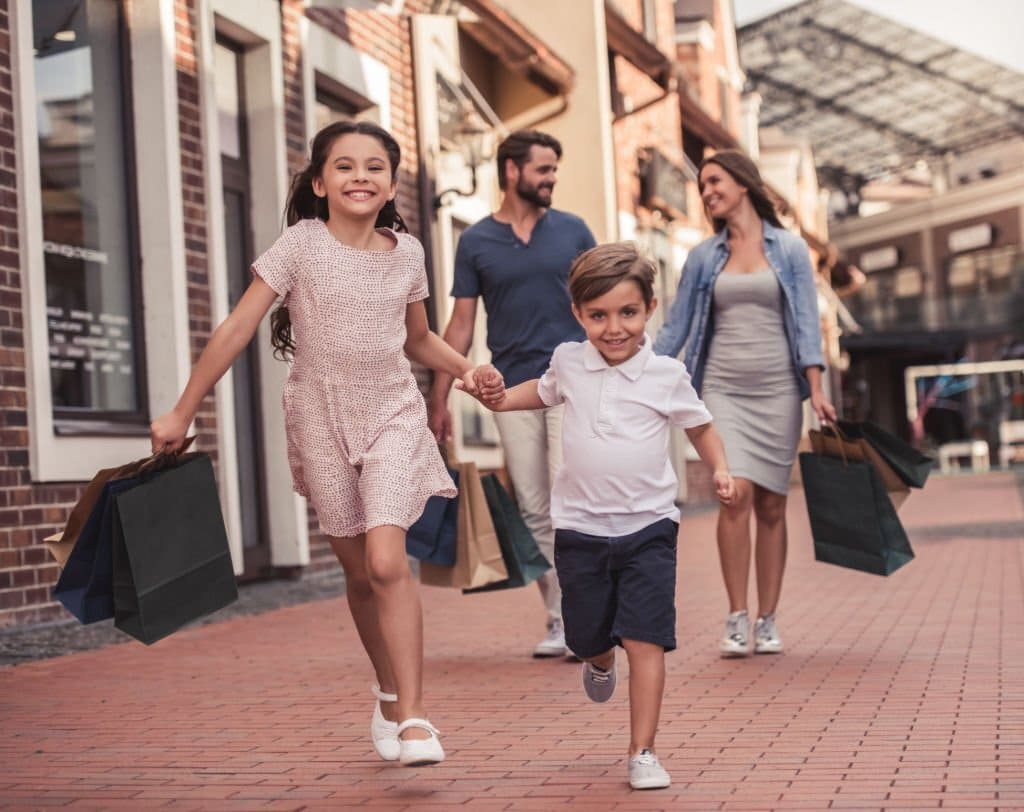 6. Istanbul Mall: Hilltown
Next on our Istanbul shopping centers list is Hilltown. Hilltown is one of the shopping centers on the Anatolian side, located in Maltepe.
The mall boasts numerous domestic and international brand stores. In addition, Hilltown visitors are lucky in terms of cinema options. You can fit in a great movie between your shopping sprees. Furthermore, you can enjoy the taste of delightful restaurants located within the mall.
7. Ritim Istanbul
Ritim Istanbul is one of the new favorites on Istanbul's Anatolian side. Located in the bustling district of Maltepe, much like Hilltown, Ritim Istanbul offers many brand options, making it a fantastic shopping destination.
You can shop from stores that appeal to your taste in the mall. Besides, there are numerous restaurant and cafe options available. You can take advantage of these options. While having delightful conversations with friends, you can savor tasty dishes.
8. Istanbul Mall: Metropol Istanbul Shopping Center
Metropol Istanbul Shopping Center is located in Istanbul's Atasehir district. In recent years, the mall won the Silver award in the Best Mixed-Use category in a competition organized by ICSC. If you wish to experience the joy of shopping in an award-winning mall, you can opt for Metropol Shopping Center in Turkey.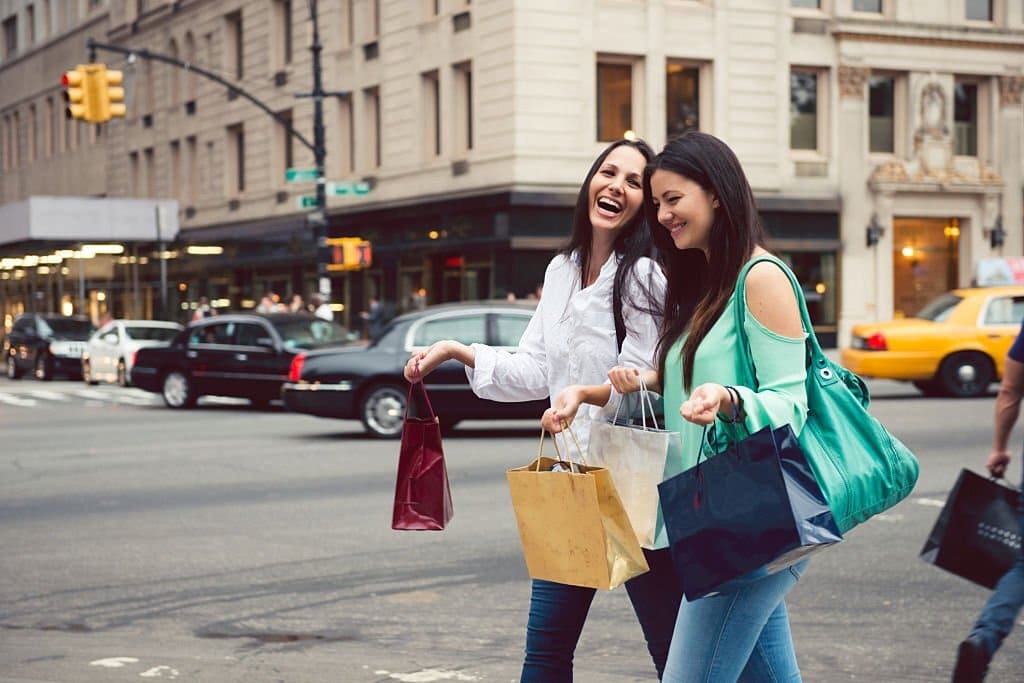 9. Viaport Asia
Next on our Istanbul shopping center list is Viaport Asia, which has made a name for itself with its amusement park. Viaport Asia is located in Istanbul's Pendik district. There is an amusement park here that both children and adults will adore.
If you tire of shopping at the mall, you can have a pleasant time in the amusement park. We are confident that you will get excited when you see the amusement park. Additionally, this place is an outlet. You can buy products of your favorite brands at much cheaper discounted prices.
10. Istanbul Mall: Viaport Marina
Are you ready for a fantastic shopping experience? Viaport Marina is located in Istanbul's Tuzla district. It has gained a reputation as the most fun open-air shopping center in the area.
Viaport Marina has beautiful decorations. It also offers services like Aslan Park, ViaSea Aquarium, Pirate Island Theme Park, and Marina Aquapark. Viaport Marina is an excellent option if you want to have fun while shopping.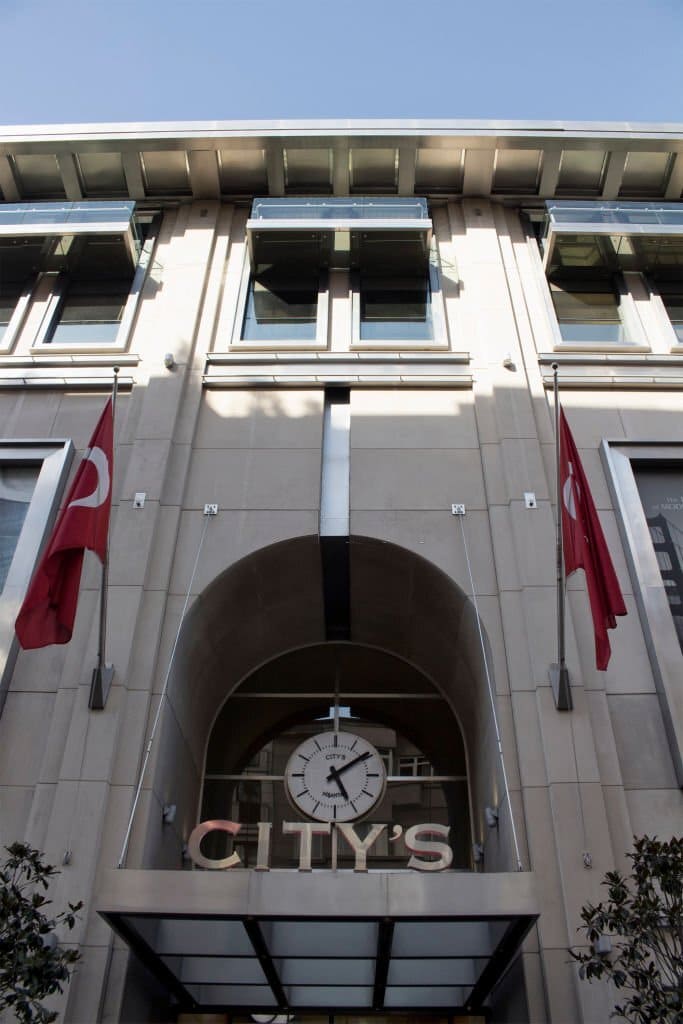 11. Zorlu Center
Zorlu Center, one of Istanbul's most prestigious and vibrant destinations, offers a multitude of experiences for both locals and tourists alike. Its state-of-the-art movie theaters are at the heart of its entertainment offering, ensuring film enthusiasts can indulge in the latest releases amidst plush settings. But it's not just about the big screen; Zorlu Center is also a hub for the performing arts.
12. Istanbul Mall: Istinye Park Shopping Center
Istinye Park is one of the most popular shopping centers in Istanbul. It is in the Sariyer district of Istanbul. Glass domes and ceilings surround the shopping center's interior.
The shopping center hosts many luxury brands like Chanel, Louis Vuitton, Marc Jacobs, and Matthew Cox. You can taste various flavors from world cuisine. There are numerous cafe and restaurant options. Be ready to be indecisive!
13. Mall of Istanbul
The Istanbul mall is a bit far from Istanbul's central districts. However, this doesn't detract from its popularity. This is because the Mall of Istanbul is one of the largest shopping centers in Istanbul.
The shopping center is located in Ikitelli. The mall hosts a plethora of both local and international brands. Additionally, various cultural events take place here.
14. Istanbul Mall: Istanbul Mall: Kanyon
Kanyon is located in Istanbul's Levent district. The shopping center mainly caters to the higher end of the market. The mall is elegantly decorated, and many famous brands are everywhere.
15. Akmerkez
Akmerkez is one of the most popular shopping centers in Istanbul. Located in Istanbul's Etiler district, the mall hosts many local and international brands. It is also one of the oldest shopping centers in Istanbul. After shopping, you can relax and unwind in the various cafes and restaurants.
16. Istanbul Mall: City's Nisantasi
The city's Nisantasi is one of Istanbul's most popular shopping centers. Serving as a fashion and lifestyle center, it hosts a wide range of famous brands. Additionally, the mall is located on Tesvikiye Street in Nisantasi.
The shopping center caters to all income groups. Nisantasi is a district synonymous with fashion and shopping. Therefore, if you're in Nisantasi for shopping, you can visit the City's Nisantasi Mall.
17. Istanbul Cevahir Shopping and Entertainment Center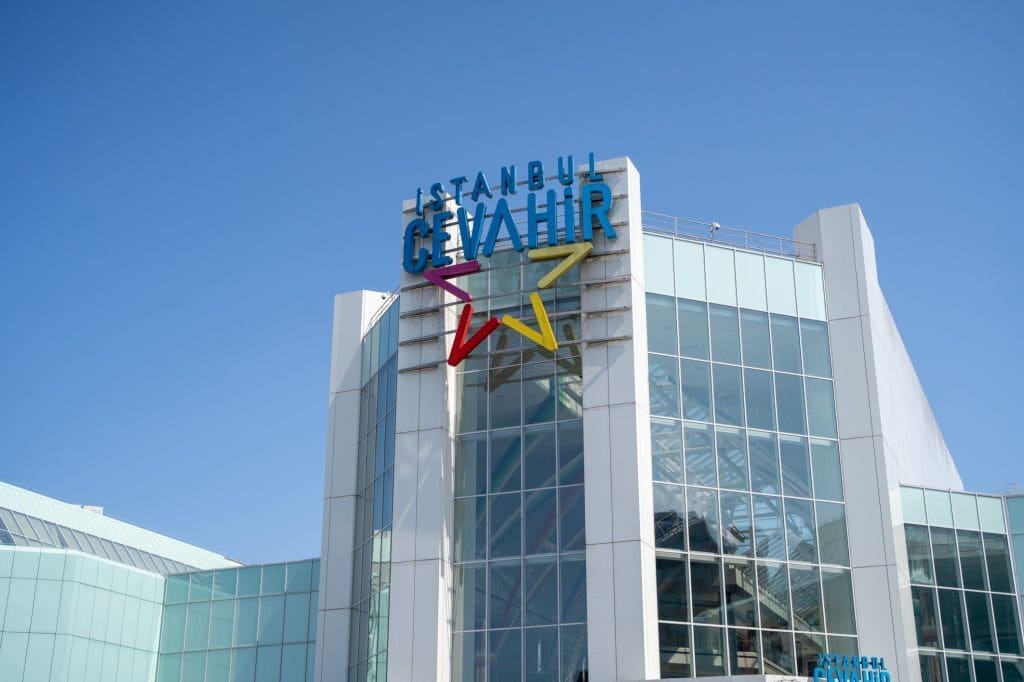 Let's move on to the Cevahir Shopping and Entertainment Center, a must-visit for domestic and foreign tourists in Istanbul! It's among the most popular shopping centers in Istanbul and is the largest shopping mall.
Cevahir is the second-largest shopping center in Europe and ranks eighth in the world. You can find numerous brands here. Moreover, if you tire from shopping, you can try the cafes and restaurants on the dining floor.
18. Istanbul Mall: Forum Istanbul Mall
Forum Mall Istanbul holds a prominent spot among Istanbul's shopping centers. Located in Bayrampasa, it hosts TurkuaZoo, the city's largest aquarium.
Forum Istanbul is a vast and comprehensive shopping center. Therefore, rest assured, you will likely find most brands you're looking for here. The mall also features an ice-skating area for the winter months.
19. Ozdilek Istanbul Shopping Center
Ozdilek is located on the famous Buyukdere Avenue in Istanbul's Levent district. This is a five-story shopping center. It hosts numerous local and international brands. Additionally, it features a terrace, a children's entertainment area, and a cinema section.
20. Istanbul Mall: Aqua Florya Shopping Mall
Aqua Florya is one of Istanbul's prime coastal shopping centers located in the Florya district. Overlooking the Marmara Sea, the mall offers a variety of shopping opportunities with international and local brands and provides visitors with a breathtaking view. The mall is known for its spacious architecture and terrace restaurants where visitors can enjoy the sea view while dining.
Do You Have a Rental House in Istanbul?

If you want to contiune with our blog, you can check Grand Bazaar blog.